Temujin at West Coast Chaos has done a great job poring over the best and most interesting posts from the Red Ensign Brigade over the past two weeks and compiling it in the new Red Ensign Standard no. 23. He's certainly done his research, so go check it out.
People lie. Politicians lie. Life is uncertain. It is best not to rely solely on the promises and benevolence others, they will let you down.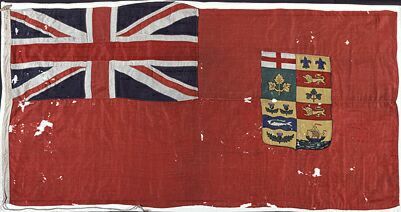 Note: The Red Ensign shown above was presented to the Imperial War Museum in 1918 to commemorate the Canadian achievement at Vimy Ridge. Via Dust my broom.